Infusion nursing: An evidence-based approach, 3rd ed. In: Alexander M., Corrigan A., Gorski L., Hankins J., Perucca R. (Eds). : Saunders Elsevier; 2010
Canadian vascular access and infusion therapy guidelines.: Pappin Communications; 2019
Cheifetz A., Smedley M., Martin S., Reiter M., Leone G., Mayer L., Plevy S. The incidence and management of infusion reactions to infliximab: A large center experience.
The American Journal of Gastroenterology.
2003; 98:(6)1315-1324
https://doi.org/10.1111/j.1572-0241.2003.07457.x
de Vries H. S., van Oijen M. G., Driessen R. J., de Jong E. M., Creemers M. C., Kievit W., de Jong D. J. Appropriate infliximab infusion dosage and monitoring: Results of a panel.
British Journal of Clinical Pharmacology.
2011; 71:(1)7-19
https://doi.org/10.1111/j.1365-2125.2010.03760.x
de Vries H. S., van Oijen M. G., van Hoven-van Loo K. E., de Jong D. J. Monitoring vital signs during infusion with infliximab does neither indicate nor predict development of acute infusion reactions.
Journal of Clinical Gastroenterology.
2009; 43:(4)387-388
https://doi.org/10.1097/MCG.0b013e318178d938
Gold S., Cohen-Mekelburg S. A., Schneider Y., Scherl E., Steinlauf A. F. Utility of checking vital signs during infliximab infusions: are acute infliximab infusion reactions preceded by changes in heart rate, temperature or blood pressure?.
Gastroenterology.
2018; 154:(6)
https://doi.org/10.1016/S0016-5085(18)31518-X
Gorski L., Hadaway L., Hagle M., McGoldrick M., Orr M., Doellman D. Infusion Therapy Standards of Practice.: INS Digital Press; 2016
Recommended Standard Protocol (Infliximab).Toronto, ON2018
Effectiveness of scheduled vital signs assessment during infliximab infusions in detecting infusion reactions: a multi-centre retrospective data review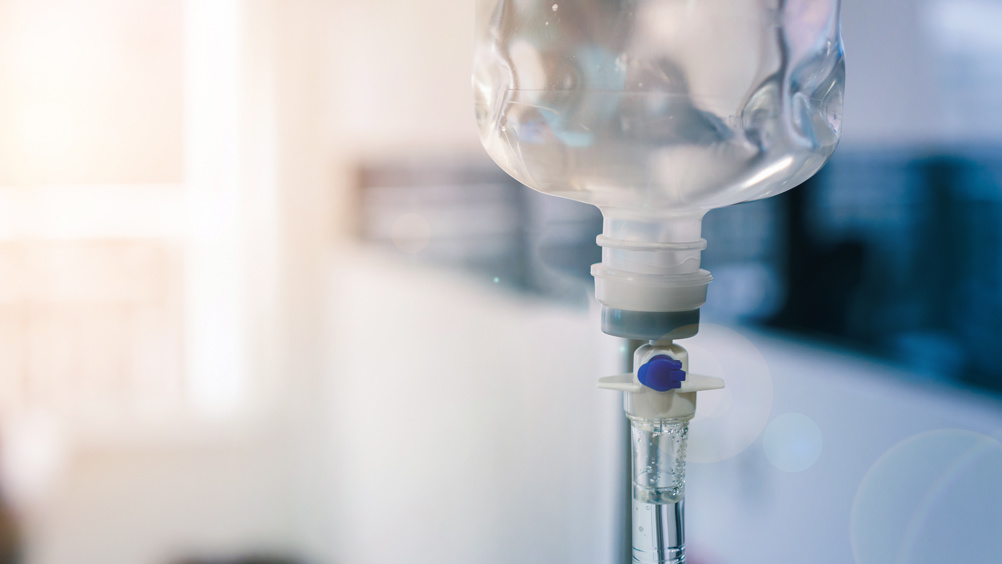 Abstract
Purpose:
To determine if scheduled vital signs monitoring is useful in the detection of infusion reactions to infliximab (IFX).
Methods:
The infusion records of 35,988 IFX infusions completed in 2017 were reviewed for infusion reactions that occurred during the infusion, which were then examined further to determine how those infusion reactions were detected.
Results:
Of the 90 complete infusion reaction records reviewed, no infusion reactions (0) were detected by scheduled vital signs assessment.
Conclusions:
According to the infusion reaction data reviewed, scheduled vital sign assessment did not detect any infusion reactions and may not be necessary for the purpose of monitoring patients during infusions for early detection of infusion reactions. Previous research into IFX infusion reactions reviewed also concluded that scheduled vital signs assessment may not be helpful in the detection of infusion reactions and, in many cases, vital signs did not vary significantly enough from baseline to signal an infusion reaction.
Biologic therapy, also referred to as biologics, include the use of agents derived from biological sources or of agents that affect biological responses. Primarily, these are products derived from the mammalian genome (Alexander et al, 2010). Infliximab (IFX) is a chimeric (ie part murine, part human) monoclonal antibody that binds with high affinity and specificity to tumour necrosis factor-α, a potent proinflammatory cytokine, to neutralize its biological activity. The overall incidence of infusion reactions to IFX is 6.1%, according to previous research (Cheifetz et al, 2003). The exact mechanism and cause for the infusion reactions related to biologic agents are unknown and often believed to be non-Immunoglobulin E(IgE) mediated. The types, severity and manifestations of infusion reactions vary among biologic agents, but have some commonality. These include symptoms, including dizziness, headaches, and chest tightness, or signs such as rash or hypotension (Alexander et al, 2010).
Register now to continue reading
Thank you for visiting British Journal of Nursing and reading some of our peer-reviewed resources for nurses. To read more, please register today. You'll enjoy the following great benefits:
What's included
Limited access to clinical or professional articles

Unlimited access to the latest news, blogs and video content