A multidisciplinary learning approach: training, preparation and role transition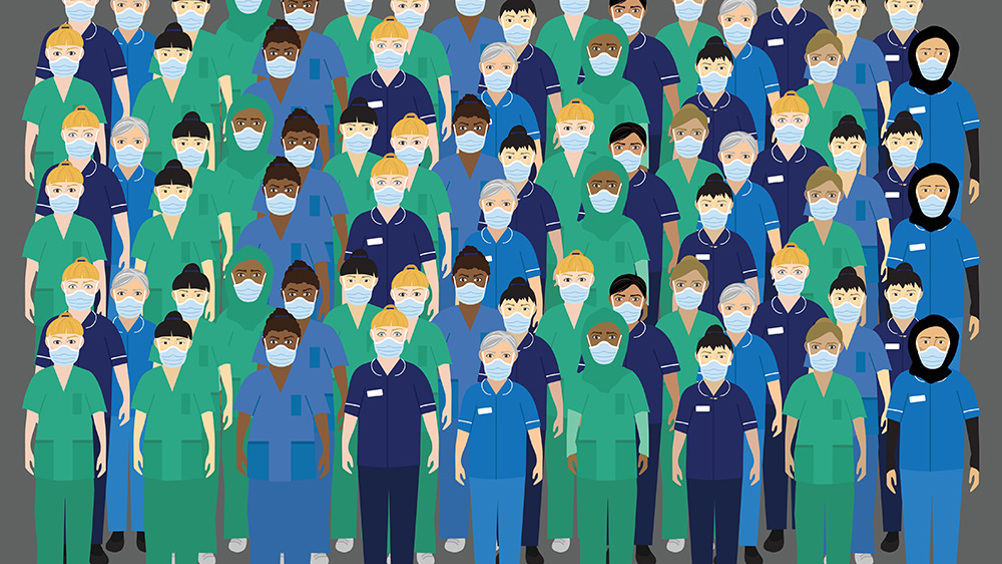 Abstract
The review in part 1 identified that, although studies address global differences in advanced practice roles, there is limited literature regarding training preparation and role transition, highlighting a gap in educational research.
Aim:
To explore trainee and qualified advanced practitioner learning experiences, how training has prepared learners for clinical practice and role transition. Evaluation of a multidisciplinary learning approach was sought, identifying its impact on developing collaborative learning and working partnerships.
Design and methods:
A small-scale, mixed-methods cross-sectional study was used to gather descriptive data. Convenience sampling was used with two groups: trainees and qualified advanced (paediatric) nurse practitioners/advanced clinical practitioners (ANPs/ACPs). All participants had completed or were undertaking master's level training. An anonymous, voluntary online survey was used to gather quantitative and qualitative data reflecting participant learning experiences. Evaluation research methodologies and their application were examined through exploration of three advanced practice frameworks and a well-established framework for evaluation of training.
Findings:
Overall, responses indicate positive learning experiences, and that current and previous ANP/ACP training in the UK does adequately prepare trainees for practice. However, further improvements in curriculum content are suggested. Consistent with the literature, collaborative multidisciplinary teaching, learning and mentorship were identified as key elements in the learning process and role transition.
A generic narrative review was undertaken in the first part of this discussion (Hulse, 2022), exploring the global development of advanced practice. The review concluded that there are vast global differences in advanced practice definition and roles, with a lack of standardised curriculum structure and limited literature surrounding advanced clinical practitioner (ACP), including advanced nurse practitioner (ANP), training preparation and role transition. The review did, however, highlight the importance of interprofessional education and interprofessional collaboration through teaching and clinical mentorship during and after training. With advanced clinical practice firmly embedded across multiple disciplines in health care, promotion of ongoing multidisciplinary collaborative working partnerships is central to improving healthcare services and to meet ongoing complex healthcare demands worldwide (Interprofessional Education Collaborative (IPEC), 2016; Health Education England (HEE), 2017).
There are a number of well-established learning theories and educational frameworks that relate to practitioner development of knowledge and skill acquisition. Benner's (1984) widely used novice-to-expert theory describes a five-stage learning journey and is arguably the best description of role transition for emerging novice ACP/ANPs (Lyneham et al, 2008). Benner's model applies the Dreyfus (1984) model of skill acquisition, which differentiates between 'experienced' and 'novice nurse'. The Dreyfus (1984) model describes a five-stage process of the learning journey:
Register now to continue reading
Thank you for visiting British Journal of Nursing and reading some of our peer-reviewed resources for nurses. To read more, please register today. You'll enjoy the following great benefits:
What's included
Limited access to clinical or professional articles

Unlimited access to the latest news, blogs and video content