Self-harm wounds: assessment and management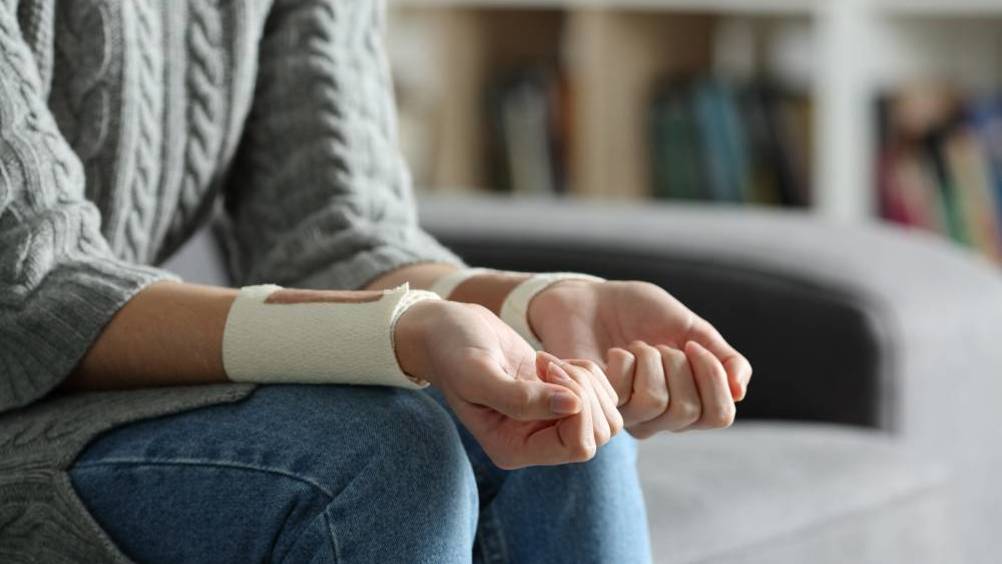 Abstract
The management of self-harm (SH) wounds requires a non-judgemental holistic approach on the part of the health professional. It is important that SH wounds are assessed, and that interventions are agreed between the health professional and the patient. This article looks at definitions of SH and provides guidance on how health professionals can make an accurate assessment of the wound and, in addition to agreement treatment with the patient, provide patient education and guidance on self-care.
Self-harm (SH) is the collective term for self-poisoning, self-inflected injury or self-mutilation irrespective of the apparent purpose of the act (National Institute for Health and Care Excellence (NICE), 2013). The act of SH tends to be without suicidal intent and is followed by a sense of relief and relaxation. It can be a coping mechanism, often as a result of trauma, psychological illness, abuse, a deep-seated sense of powerlessness or negative feelings, such as anger, guilt, frustration, hopelessness and self-hatred (MIND, 2021). These overwhelming emotional feelings are converted into a visible, physical wound, which the individual can find easier to deal with (Sutton, 2007).
The UK has the highest recorded SH rate of all European countries (Mental Health Foundation, 2017). In 2019, the prevalence of non-suicidal SH nearly tripled in England compared with the previous 10 years (Mayor, 2019). Early figures from the COVID-19 pandemic demonstrated a 38% decrease in rates in reported SH in April 2020 (Kapur et al, 2021) with 2-4% of people in the UK indicating that they had self-harmed in the previous week (Kapur et al, 2021). News reports have suggested that the pandemic has had a deep impact on the younger generation, with greater numbers of children presenting in emergency departments after self-harming or taking overdoses. Although females have a higher prevalence rate of SH, males may display behaviours not generally categorised as SH, such as punching walls (MIND, 2021). Other high risk groups include those aged under 25 years old who have experienced some form of trauma, sexual abuse, drug and alcohol dependency or those with poor self-efficacy and coping skills (National Collaborating Centre for Mental Health, 2020).
Register now to continue reading
Thank you for visiting British Journal of Nursing and reading some of our peer-reviewed resources for nurses. To read more, please register today. You'll enjoy the following great benefits:
What's included
Limited access to clinical or professional articles

Unlimited access to the latest news, blogs and video content