Adapting a 2-week-wait colorectal service in the pandemic using the quantitative faecal immunochemical test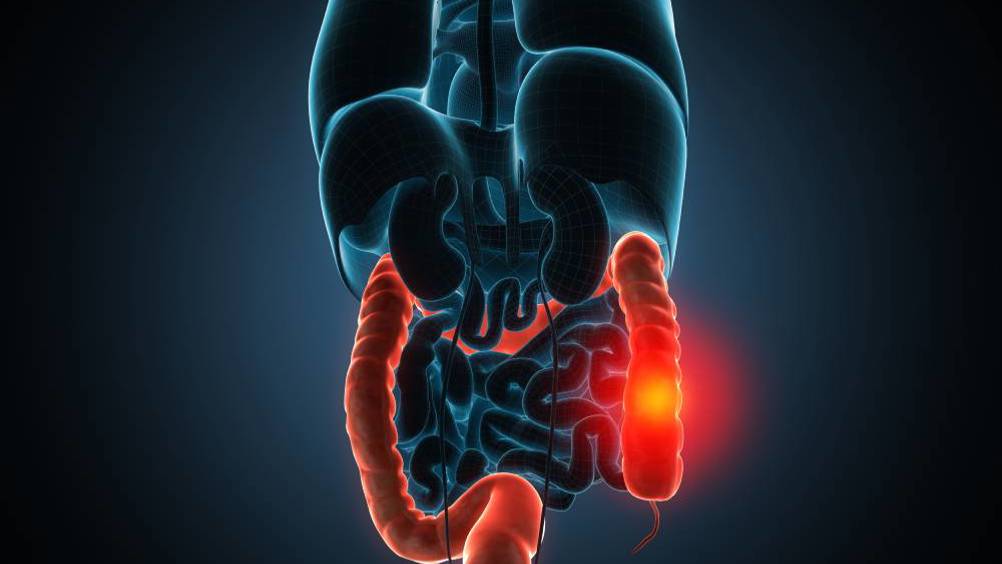 Abstract
The coronavirus pandemic has brought about an economic and healthcare crisis. This has resulted in delays in virtually all areas of patient care and has forced clinicians to review and adapt their processes, in order to ensure patients continue to have access to timely and effective services. In the author's local Trust, this manifested in altered protocols, developed in order to maintain patient and staff safety while conducting invasive and potentially virus-spreading investigations. A new (temporary) standard operating procedure was developed in conjunction with Cancer Alliance South West to introduce the quantitative faecal immunochemical test (qFIT) as an indicator for diagnostic testing after the majority of diagnostic services were suspended or drastically reduced. Patients would then have their investigation(s) deferred on the basis of a negative result (<10 mcg Hb/g). This cohort (n=120) were revisited once diagnostic services were resumed and referred for CT examination. Audits carried out on the data showed that nine cancers had been identified in the negative qFIT population (lung, prostate, breast, bladder, small bowel carcinoid, oesophageal and three occurrences of caecal carcinoma. This article provides an overview of the experiences and outcomes of a colorectal 2-week-wait service in response to this global pandemic and how this experience will shape the service in the future.
Since October 2014 the colorectal 2-week-wait service at the authors' acute Trust has been a nurse-led service and has demonstrated high levels of patient satisfaction (Cock and Kent, 2017). Before 2014, patients referred on the 2-week-wait pathway by their primary care specialist were seen on an ad hoc basis by junior medical staff in a geographically blind fashion (resulting in many patients travelling excessive numbers of miles around the county). Frequently, the waiting time to be seen was at the 14-day limit, and this prompted the change in service provision. Originally the team began with three permanent members; however, an increased patient demand (from 1500 patients in 2015 to 4600 patients in 2019) has seen this rise to five full-time staff, with a further four in the process of training.
Since implementing a nurse-led service, the waiting time has consistently been kept below 5 days. Not only does the nursing team undertake the patient assessments, but the nurses also review all the results from the booked investigations and determine whether a patient can be discharged back to their GP or requires additional care. Results are checked within 4 days of reporting, meaning that patients do not have to wait an extended period of time before receiving potentially sensitive results (Bromley and Cock, 2019).
Register now to continue reading
Thank you for visiting British Journal of Nursing and reading some of our peer-reviewed resources for nurses. To read more, please register today. You'll enjoy the following great benefits:
What's included
Limited access to clinical or professional articles

Unlimited access to the latest news, blogs and video content