Cancer Research UK. A trial looking at hyperbaric oxygen therapy for lymphoedema after radiotherapy for cancer (HOT trial). 2010.
https://tinyurl.com/u4f9drav
(accessed 2 February 2022)
Cormier JN, Askew RL, Mungovan KS, Xing Y, Ross MI, Armer JM. Lymphedema beyond cancer care: a systematic review and meta-analysis of cancer-related secondary lymphedema.
Cancer.
2010; 116:(22)
https://doi.org/10.1002/cncr.25458
Reducing the risk of upper limb lymphoedema: Guidance for nurses in acute and community settings. 2011.
https://tinyurl.com/ykknnfnp
(accessed 1 February 2022)
The diagnosis and treatment of peripheral lymphedema: 2020 consensus document of the International Society of Lymphology.
Lymphology.
2020; 53:(1)3-19
London Cancer Alliance West and South. Lymphoedema Referral and Management Guidelines. 2015.
https://tinyurl.com/2s38hrj7
(accessed 1 February 2022)
López Martín M, Hernández MA, Avendaño C, Rodríguez F, Martínez H. Manual lymphatic drainage therapy in patients with breast cancer related lymphoedema.
BMC Cancer.
2011; 11
https://doi.org/10.1186/1471-2407-11-94
National Lymphoedema Partnership. Commissioning guidance for lymphoedema services for adults in the United Kingdom. 2019.
https://tinyurl.com/2p89jdh2
(accessed 1 February 2022)
Cancer, breast cancer-related lymphoedema and other fears: the emerging story. 2021.
https://tinyurl.com/mr343jna
(accessed 1 February 2022)
Lymphoedema and cancer: an overview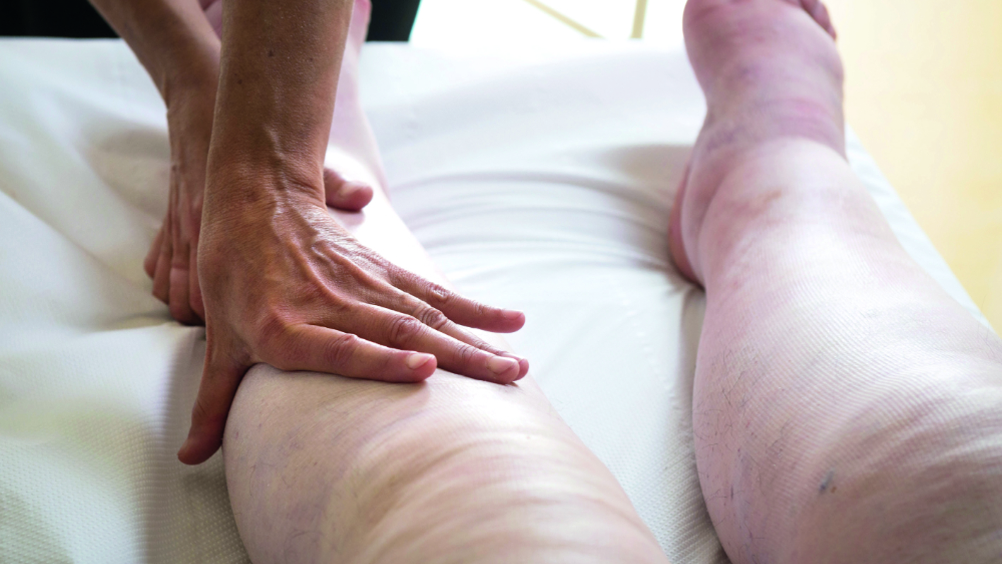 Abstract
Secondary lymphoedema is a common concern for people with cancer. Trevor Bott, Clinical Trials Database Nurse, Cancer Research UK (Trevor.Bott@cancer.org.uk) discusses the links and its impact on quality of life
A diagnosis of cancer is a life-changing event. It can cause disruptions to the person who has cancer and to their family. This disruption arises not only from the diagnosis itself but also from the treatment and the side effects thereof. The disruptions caused by the treatment and side effects are short lived in some cases, such as nausea and vomiting caused by chemotherapy, but other treatments such as radiotherapy and surgery can have longer-term side effects that can affect the person's life in a more profound way. For most people surgery is the initial treatment for cancer, which can then be followed by radiotherapy or chemotherapy. Apart from the possible immediate side effects of surgery it can also lead to long-term side effects. One possible long-term side effect is lymphoedema—this is especially true for breast cancer surgery and pelvic cancer surgery such as for vulval cancer and penile cancer. For people undergoing surgery for breast cancer, lymphoedema has been reported as one of the most significant concerns that could affect life after cancer (O'Brien, 2021).
Register now to continue reading
Thank you for visiting British Journal of Nursing and reading some of our peer-reviewed resources for nurses. To read more, please register today. You'll enjoy the following great benefits:
What's included
Limited access to clinical or professional articles

Unlimited access to the latest news, blogs and video content