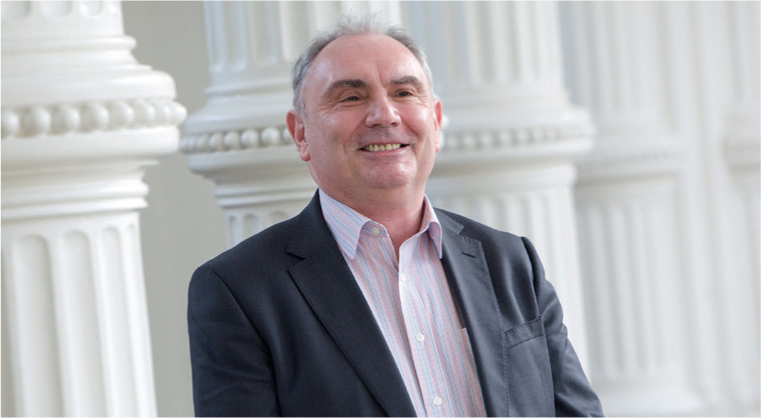 In discussing clinical negligence and patient safety issues it is important to try to maintain a sense of perspective and not to understate the tragic and terrible effects that clinical negligence can have on patients, their relatives and carers. There will also be an emotional impact on the nurses and doctors who have treated and continue to treat the patient, and this must not be forgotten. When debating clinical negligence and patient safety issues there is a need to remind ourselves that there is a patient behind all that we do and discuss. Unfortunately, when reading some publications and reports on these topics, the interests of patients seem to have been somewhat muted as an issue.
Reforming clinical negligence litigation
I see this happening in some debates about reforming clinical negligence litigation. We often hear clarion calls for clinical negligence reform and the need to safeguard scarce NHS resources, which is key and understandable. Any reform, however, should not compromise the right of patients to access justice for harm caused. An NHS resource preservation camp of stakeholders argues that NHS clinical negligence costs are spiralling out of control. There is another camp who argue for a different focus, based on the harmed patient's right to access justice to pursue their case. Both raise good points, and the debate continues.
We can talk a lot about the theory of clinical negligence litigation but we must also never lose sight of the injured patient and their interests. We need to understand the tragedy they have suffered – it is not all about money but people. A recent clinical negligence case report forcibly brings the point home.
Meningitis negligence
The case involved a young girl who suffered catastrophic injuries including loss of all four limbs at the age of four (Nadel, 2023). The case concerned Frimley Park Hospital where, the report states, staff failed to recognise and treat her for meningitis and sepsis. The case was settled for a sum in the region of £39 million. Nadel (2023) states:
'The claim against the hospital was that had she been treated urgently with antibiotics and fluids, as per sepsis guidelines, she would not have been so seriously unwell and would have avoided undergoing any amputations of her limbs.'
The report states that, following an admission of liability by Frimley Health NHS Foundation Trust, a substantial interim compensation payment has been made so that:
'… Charlotte could begin to learn to walk with prosthetic limbs and purchase care, aids, and equipment to assist her. She is also learning to use upper limb prosthetics and can now play chess using them.'
This is such a terrible and tragic case. The compensation awarded under our tort, fault-based system is designed to put the claimant in the position in which they would have been had the negligence not occurred. We can see that, in this case, money is a poor compensator in the circumstances. How can money ever compensate for the loss of four limbs and the life that lies ahead for a 4-year-old girl? Charlotte has already suffered unimaginable distress and anxiety and this will need to be dealt with in the future.
Focus on the needs of the injured patient
This case brings into sharp focus that the needs of those injured by clinical negligence must be fully considered in patient safety and clinical negligence reform policy debates. Behind every clinical negligence case and adverse healthcare event, there is a person and that person's life may well have been ruined or even prematurely ended.
Personal and professional responsibility
We need to properly compensate the patient injured by clinical negligence and at the same time try to improve the health system so that terrible events, like Charlotte's case, do not happen again, that effective learning takes place. I would also argue that nurses and doctors need to take personal and professional responsibility for their errors and that this is not blurred by saying that the system is at fault. Blame needs to be fully attributed so that people can learn and hopefully be deterred from cutting corners or not acting properly.
Blame culture
There are arguments about how a blame culture may inhibit learning and build defensive practices (House of Commons Health and Social Care Committee (HSCC), 2022), but I would argue that the need for transparency and accountability for error trumps this. Our clinical negligence tort-based system gave Charlotte the compensation she needed to try to put her life back on track, as far as money can do this. Fault was also identified, and I would argue that there is now some sort of closure for the parties facilitated by our present clinical negligence system. We should think hard about how much we want to change it; in my view it delivers.
Patient Safety Commissioner's 100 days report
Following on from this discussion, the Patient Safety Commissioner (PSC), Dr Henrietta Hughes, has reported on her first 100 days in office (Hughes, 2023). The report is well worth reading as is highlights the important work the PSC is doing and the problems and challenges that lie ahead. The role of the PSC for England is stated as promoting the safety of medicines and medical devices:
'… to promote the voices and views of patients and the public and to help the government and the health system to listen and act.'
The PSC office was born out of recommendations made in the Cumberlege (2020) report. The PSC report includes discussion on what the PSC has done, achievements, what needs to happen and what she will do in the future. A key point is made about patients and families:
'I have discovered that we need a seismic shift in the way that patients' and families' voices are heard. This requires changes in legislation, regulation, policy, commissioning, education, professionalism, attitudes, behaviours, and culture.'
Access to critical patient information at the bedside
The Healthcare Safety Investigation Branch (HSIB) (2023) has recently published a report on access to critical patient information at the bedside. The report was instigated because of an incident which resulted in a patient being misidentified in terms of a 'do not attempt cardiopulmonary resuscitation' (DNACPR) decision. The decision was applied to the wrong patient who should have been resuscitated but was not. The report states:
'When the Patient's named nurse was informed a short time later that the Patient had died, they immediately attended the bedside and recognised that the Patient had been misidentified as the patient in the bed next to him. The two patients had the same first name, but different last names and dates of birth. The patient in the next bed was recommended not to receive CPR, while the Patient who had been found unresponsive was recommended to receive CPR.'
A mix up over names
This report looks at another terrible, tragic event, a staff mix up over names that resulted in a person not being given CPR. The HSIB report discusses access to critical patient information at the bedside and several safety recommendations and observations are made. In the report there is a full exploration of the issue of ward-based nursing handovers:
'… the investigation observed situations where the information recorded on the handover sheet was incorrect or missing … The investigation further noted that CPR recommendations were highlighted in red on the sheet. Some staff only had black and white copies of the sheet as the Trust had taken steps to restrict colour printing.'
Financial issues
An observation that can be made from the report is that, while colour printing is expensive, if it can help effectively manage the risk of patient misidentification then the trust should revisit its policy.
It is accepted that sometimes tough decisions about scarce NHS resources must be made. The NHS faces an infinite demand for its finite healthcare resources. However, if we look at the impact here, the tragic nature of the failure, the consequences for the patient, it is obviously something that should never have happened. Never Events data reveals that patient misidentification features as a recurrent issue when reports are analysed. We need to do all we reasonably can to stop these terrible, unforgivable events happening.
HSIB (2023) is an excellent and detailed report and covers key issues relating to nursing handover, CPR, and other related issues:
'The investigation found that the nursing handover sheet was not a reliable source of information as staff did not always have a copy, and the information it contained was not always accurate.'
The report states that staff described not having received any training on the patient identification policy:
'Other than the use of identity wristbands, the investigation was unable to identify any Trust guidance on how patient identifiers should be displayed at the bedside. The investigation was told of concerns around having too much information about a patient on display.'
Safety recommendations in the report include that the Royal College of Nursing should develop guidance for ward-based nursing handovers, looking at how handovers are organised, their content, the environment in which they take place and the technology needed to support proper handover processes.
Conclusion
I have argued in this column that when discussing patient safety, clinical negligence policy, issues and practice we must always remind ourselves that there is a patient behind all that we say and do. The negligently harmed patient's ability to obtain just redress, attributing responsibility, obtaining some form of closure to a life-changing event, could be compromised by reform. Clinical negligence reforms need to be properly discussed and researched. The focus on saving NHS resources should not be seen as the prime driver for reform.
HSIB (2023) is a valuable report that discusses ward-based nursing handover processes. It provides excellent resource material for those charged with study days on patient safety and in developing policies.