Implementation of a virtual student placement to improve the application of theory to practice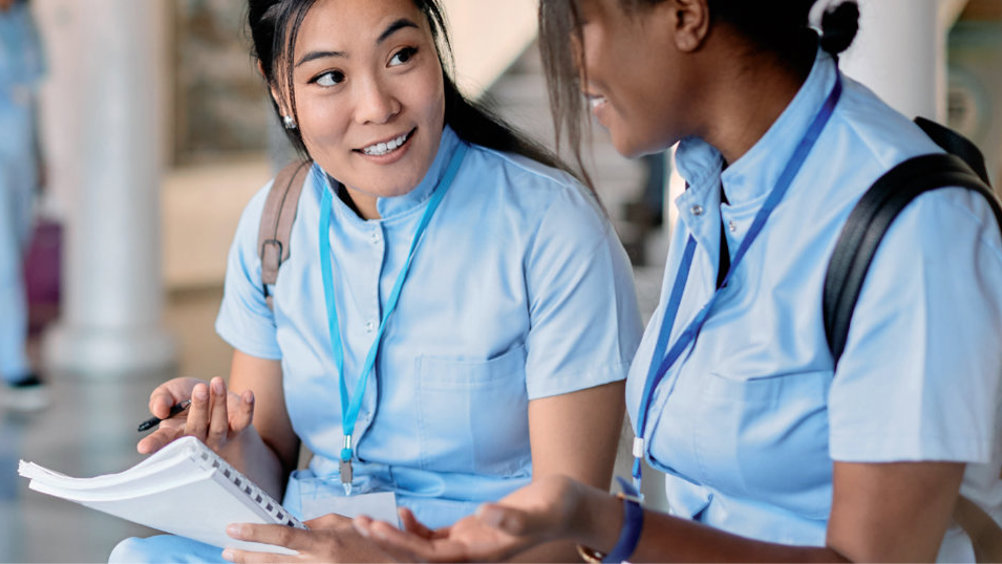 Abstract
Background:
The primary aim of undergraduate, pre-registration nursing education is to prepare students to be nurses who can apply theory to practice, with clinical placements to support the practice element of the clinical programme. However, the theory-practice gap is a longstanding problem within nurse education, as nurses continue to practise with incomplete knowledge to support their actions.
Problem:
In April 2020, the COVID-19 pandemic caused a reduction in clinical placement capacity that affected student learning opportunities.
Approach:
Based on Miller's pyramid of learning, a virtual placement was created using evidence-based learning theories and an array of multimedia technologies with the intention of replicating real-life experiences and promoting problem-based learning. Scenarios and case studies were collated from clinical experiences and mapped against student proficiencies to produce an authentic and immersive learning environment.
Conclusion:
This innovative pedagogy provides an alternative to the placement experience while enhancing the application of theory to practice.
In the UK, the standards for undergraduate nursing education as well as practice are established and enforced through the Nursing and Midwifery Council (NMC) (2018), which expects registered nurses and nursing students to effectively apply theory to practice through its requirement that clinical practice should be evidence based. Therefore, the ability to apply theory to practice is a fundamental pre-registration requirement for all nursing students.
However, Greenway et al (2019) and McCaugherty (1991) observed that there is a disparity between theory and practice, highlighting that the complexity of clinical environments can never be described on paper in their entirety. There are many causes for the gap. For example, Shoghi et al (2019) found that the high student:educator ratio in undergraduate education created barriers to implementing innovative pedagogy around the application of theory to practice. Furthermore, they identified that both students and educators found research confusing and difficult to implement. Numerous commentators have asserted that it is the role of the nurse educator to minimise the theory-practice gap (Rolfe, 1998; Saifan et al, 2015; Akram et al, 2018) and to motivate and empower students to apply theory to practice (Falk et al, 2016).
Register now to continue reading
Thank you for visiting British Journal of Nursing and reading some of our peer-reviewed resources for nurses. To read more, please register today. You'll enjoy the following great benefits:
What's included
Limited access to clinical or professional articles

Unlimited access to the latest news, blogs and video content