Department of Health and Social Care. A guide to good practice for digital and data-driven health technologies. 2021.
https://tinyurl.com/29bcrw45
(accessed 3 November 2022)
Gordon WJ, Henderson D, DeSharone A Remote patient monitoring program for hospital discharged COVID-19 patients.
Appl Clin Inform.
2020; 11:(05)792-801
https://doi.org/10.1055/s-0040-1721039
Malasinghe LP, Ramzan N, Dahal K. Remote patient monitoring: a comprehensive study.
Journal of Ambient Intelligence and Humanized Computing.
2019; 10:57-76
Noah B, Keller MS, Mosadeghi S Impact of remote patient monitoring on clinical outcomes: an updated meta-analysis of randomized controlled trials.
npj Digital Med.
2018; 1:(1)
https://doi.org/10.1038/s41746-017-0002-4
Successful implementation of round-the-clock care in a virtual ward during the COVID-19 pandemic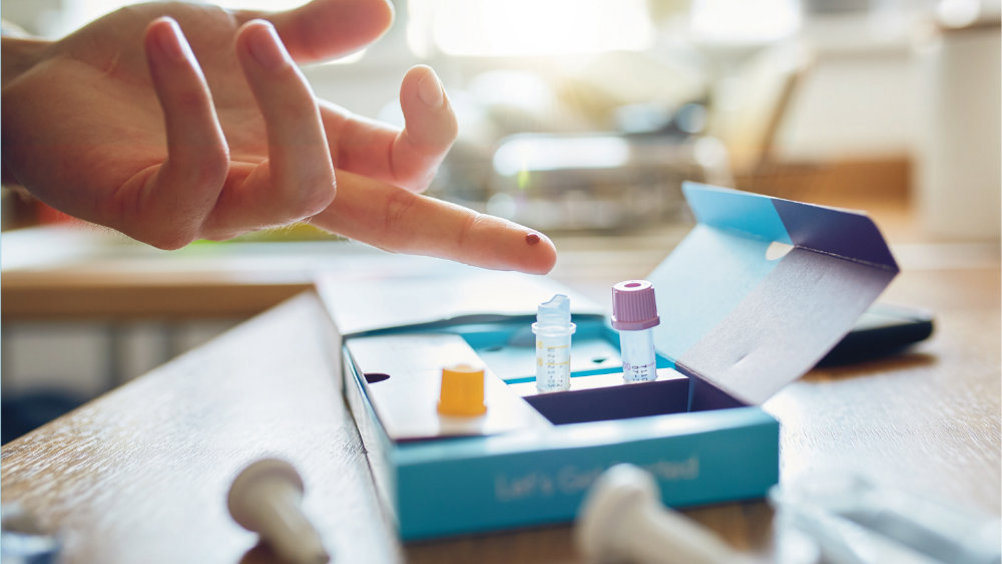 Abstract
The COVID-19 pandemic led to unprecedented demand on NHS infrastructure. Virtual wards (VW) were created in response, using technology to monitor patients remotely. Their implementation required new systems of staffing, escalation, risk management and information governance. The Norfolk and Norwich University Hospitals Foundation Trust offered an example of a highly successful VW. It cared for 852 patients in its first year of operation, providing 24/7 nursing cover, supported by pharmacists and junior doctors, daily consultant-led ward rounds and virtual visits. The remote care platform collected continuous vital sign observations and generated custom alarms. The care team triaged, then escalated to nurse-specialists or consultants as required. Patients reported increased confidence and relief at earlier discharge. Staff highlighted the benefits of working from home, even if isolating or shielding. Challenges included developing awareness of the new service, overcoming concerns around increased workload and transitioning from emergency to long-term funding. The ward subsequently expanded from COVID-19 to nine other use cases.
In February 2020, the first known case of the severe acute respiratory syndrome coronavirus 2 (SARS-CoV-2) virus, causing the coronavirus (COVID-19) disease, was identified in the UK (Spiteri et al, 2020). In response, NHS trusts throughout the UK had to react, adapting their pathways of healthcare delivery to the patient. NHS England/NHS Improvement wrote to all acute trusts, asking for creation of COVID-19 'virtual wards' (VW) as soon as practically possible (Powies et al, 2021). The request prompted questions around infrastructure, technology selection and information governance for trusts. Few wards were able to fully replicate the care of patients in physical inpatient beds. Perhaps the biggest challenge was how these wards would be staffed, particularly if they included full-time, round-the-clock and remote continuous monitoring.
Remote patient monitoring (RPM) uses telemetry to collect health data from patients outside the hospital setting and transmit it to healthcare providers in a different location (Noah et al, 2018). Typically cited advantages of RPM include early and real-time detection of illnesses, cost reduction, reduction in healthcare use, the ability to monitor patients continuously while permitting them to continue their usual daily activities and improved patient outcomes (Malasinghe et al, 2019). The COVID-19 pandemic incentivised the adoption of this technology (Department of Health and Social Care, 2021). There was increased motivation to keep patients out of hospitals to prevent further spread of the disease and reduce risks for patients and staff, as well as a desire for early discharge to free up much-needed hospital beds (Gordon et al, 2020). RPM offered a solution that could help monitor patients for deterioration in their own homes and prompt intervention in those with evidence of deterioration.
Register now to continue reading
Thank you for visiting British Journal of Nursing and reading some of our peer-reviewed resources for nurses. To read more, please register today. You'll enjoy the following great benefits:
What's included
Limited access to clinical or professional articles

Unlimited access to the latest news, blogs and video content