Development and validation of a pocket guide for the prevention of diabetic foot ulcers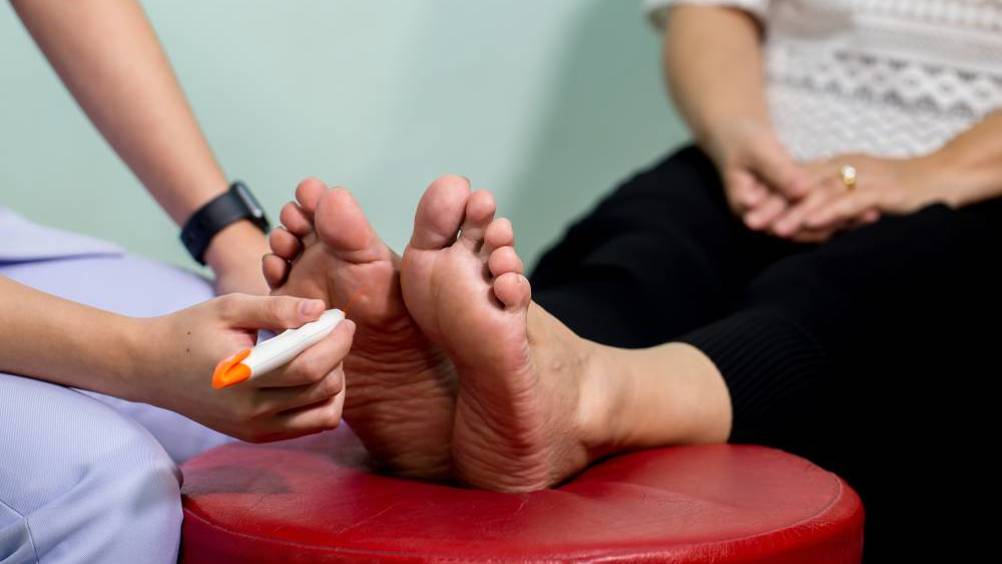 Abstract
Objective:
Diabetic foot ulcers can have serious consequences, including amputation. This project aimed to develop and validate a diabetes care management model—a pocket guide on the prevention of foot ulceration to assist health professionals and scientific societies.
Methods:
An adaptation of the Iowa method of evidence-based practice to promote high-quality care was employed. After problems are identified, the Iowa method supports the development of an action plan for addressing them. An evidence-based protocol based on the five cornerstones of the 2015 guidance on the diabetic foot by the International Working Group on the Diabetic Foot was developed in two phases and validated using the Delphi technique.
Results:
A model was developed to promote these five cornerstones, which are the main recommendations for managing the diabetic foot. These are: foot examination; risk assessment for ulceration; education in diabetes; appropriate footwear; and treatment of pre-ulcerative lesions. To adapt this into a health information document, the management model was synthesised and designed as a pocket guide. The model's individual and global content validity indices surpass 0.78 and 0.90 respectively.
Conclusion:
A management model was created and validated, and produced as a pocket guide to deliver instructions on the care and prevention of diabetic foot problems in people with diabetes.
The prevalence of diabetes has reached concerning levels worldwide, particularly in developing countries. According to the latest data released by the International Diabetes Federation (IDF) (2019), 463 million people across the globe are affected by diabetes, which corresponds to 9.3% of the global population.
About 26 million people with diabetes develop foot ulcers annually (Bakker et al, 2015; International Working Group on the Diabetic Foot (IWGDF), 2019). Medical expenses for people who have both diabetes and ulcers are five times higher than for those who have diabetes but no ulcer (IDF, 2017a). Moreover, ulcers may lead to amputation, an outcome 20 times more common in people with diabetes than in people without diabetes (IDF, 2017b). Among all amputations associated with foot ulcers, diabetic foot ulcers lead to up to 83% of major amputations and 96% of minor amputations (World Union of Wound Healing Societies, 2016). In addition, patients who have amputations related to diabetic foot ulcers have extremely high mortality rates, with up to 70% dying within 5 years (Bakker et al, 2015).
Register now to continue reading
Thank you for visiting British Journal of Nursing and reading some of our peer-reviewed resources for nurses. To read more, please register today. You'll enjoy the following great benefits:
What's included
Limited access to clinical or professional articles

Unlimited access to the latest news, blogs and video content