Development of a simulation placement in a pre-registration nursing programme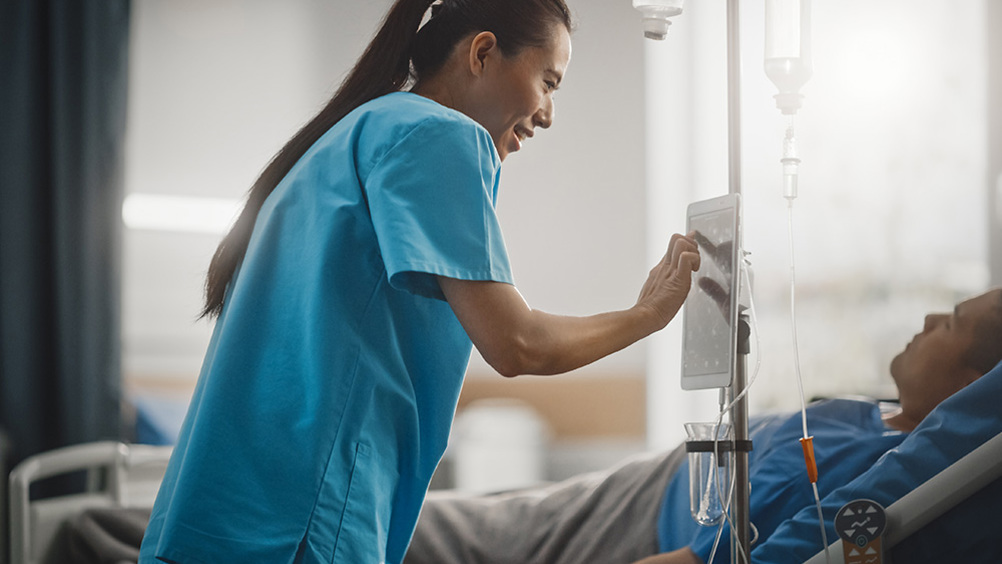 Abstract
Background:
A 4-week simulation placement for first-year student nurses using an innovative blended approach was developed and delivered in one university. This was the first tariff-funded simulation placement in the UK for student nurses.
Aims:
To describe how this flexible simulation placement was developed, operated and adapted due to COVID-19 while exploring the student nurses' experiences and preparedness for practice.
Methods:
An anonymous online survey was undertaken and a placement evaluation was completed and compared with traditional clinical placement evaluations by previous students at the same point in their studies.
Results:
Students were as satisfied with the simulation placement as students who had attended real practice placements: 92% of students were satisfied with their simulated placement experience and 92% felt prepared for practice.
Conclusion:
This simulated placement has been an acceptable replacement for traditional practice placements, particularly during the COVID-19 pandemic.
There has been increased interest in developing simulation placements for student nurses to replace clinical hours spent on hospital wards (Meyer et al, 2011; Watson et al, 2012; Au et al, 2016; Brien et al, 2017; Soccio, 2017). This has largely been driven by a lack of placements in the UK. The Nursing and Midwifery Council (NMC) (2019) defines simulation as:
'An artificial representation of a real-world practice scenario that supports student development and assessment through experiential learning with the opportunity for repetition, feedback, evaluation and reflection.'
Studies have shown similar or, in some cases, superior outcomes in student confidence, skills and knowledge when using simulation-based education methods (Larue et al, 2015; Curl et al, 2016; Brien et al, 2017; Soccio, 2017; Hewat et al, 2020). The literature appears mostly in favour of replacing a percentage of traditional clinical hours with simulation (Williams et al, 2009; Watson et al, 2012; Roberts et al, 2019; Wands et al, 2020). However, the majority of these studies have used one method of simulation delivery, that is, high fidelity. This form of delivery involves interactive patient simulators and realistic environments giving a high level of realism, which is resource intensive and therefore can be challenging to deliver to large cohorts of students. Interestingly, there is little evidence of the effectiveness of using blended simulation methods to replace clinical hours or explorations of the impact on the student learning and experience if simulation were to replace a whole clinical placement.
Register now to continue reading
Thank you for visiting British Journal of Nursing and reading some of our peer-reviewed resources for nurses. To read more, please register today. You'll enjoy the following great benefits:
What's included
Limited access to clinical or professional articles

Unlimited access to the latest news, blogs and video content