Assessing knowledge of nosocomial infection among Omani student nurses: a cross-sectional study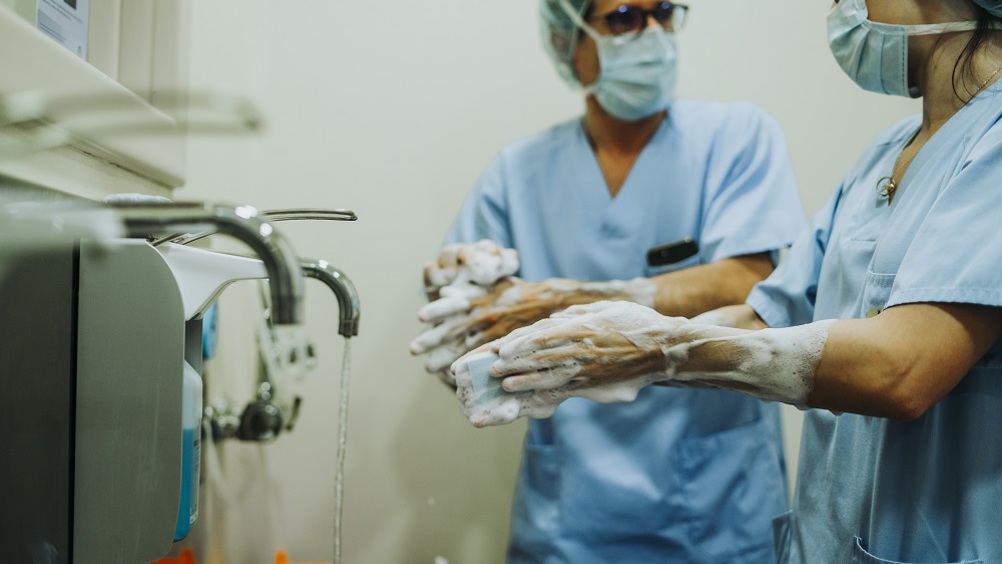 Abstract
Background:
The total cost and negative health associated with nosocomial infection are high and early interventions are required. Assessing students' knowledge about nosocomial infection may contribute to solving this issue.
Aims:
The present study aimed to assess the level of knowledge of nosocomial infection among student nurses and to identify their main sources of information on the topic.
Methods:
A total of 330 student nurses at Sultan Qaboos University completed the online survey, which included participants' demographics and the Infection Control Standardized Questionnaire (ICSQ).
Findings:
The results of the study reveal the average total corrected score of the participants was 51.53 (SD=0.89) out of 100, with a minimum score of 16 and a maximum score of 96. Female students had a higher average score (13.9, SD=4.34) than male students (11.6, SD=3.2); t(328)=5.35.
Conclusion:
The student nurses did not have a sufficient level of knowledge about nosocomial infection. This calls for a review of nursing curricula to pave the way for more pragmatic teaching of infection control.
For every 100 patients admitted to hospital, at least seven will be diagnosed with a nosocomial infection, and the rate is 2-3 times higher in developing countries (World Health Organization (WHO), 2011). The total yearly cost associated with nosocomial infection is estimated to be €7 billion in Europe and $6.5 billion in the USA (WHO, 2011). Although bacteria and viruses come in different shapes and types, they spread and propagate through a similar set of conditions, known as the chain of infection. Infection is a result of the interaction between agent, host and environment. Transmission happens when an agent leaves its reservoir or host by a portal of exit, is transported by some route of transmission, and infects a susceptible host through an appropriate portal of entry. Healthcare providers are required to break the chain of infection (Schrank and Branch-Elliman, 2017).
Register now to continue reading
Thank you for visiting British Journal of Nursing and reading some of our peer-reviewed resources for nurses. To read more, please register today. You'll enjoy the following great benefits:
What's included
Limited access to clinical or professional articles

Unlimited access to the latest news, blogs and video content